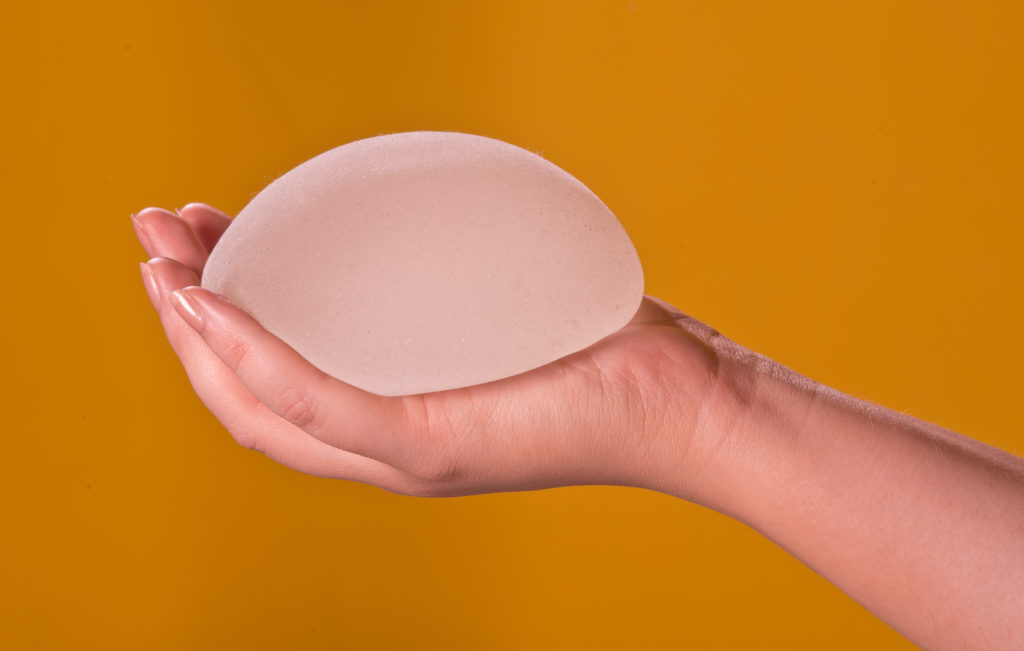 Breast augmentation isn't just for celebrities and Hollywood stars. The procedure helps hundreds of thousands of women each year achieve a beautiful, shapely chest. After years of fine-tuning his approach to breast augmentation, Dr. Farris has the expertise needed to help his patients achieve natural-looking results each time.
If natural results are your main goal, it's important to understand how your breast implant options can affect your surgical outcomes. Call Farris Plastic Surgery at 214-363-1073 to schedule an appointment with Dr. Farris and begin discussing what options would be best for you.
Choosing the Right Breast Implant Type
Silicone or saline breast implants? This is one of the first questions you'll need to answer before breast enlargement surgery.
Silicone breast implants are pre-filled with silicone gel. Compared to saline implants, they more closely mimic the look and feel of your natural breasts.
Gummy bear implants are a type of silicone implant made from a form-stable, cohesive gel. Their unique filling material and teardrop shape provide the most natural-looking results of all breast implant options. While they are more expensive than standard silicone and saline breast implants, they are also the least prone to:
Ripples
Implant folds
Leaks
Placing Your Breast Implants
There are two different ways Dr. Farris can place your breast implants:
Subglandular: Your implants are placed over your chest muscle and under your breast tissue.
Submuscular: Your implants are placed under your chest muscle and under your breast tissue.
The amount of breast tissue you have will affect how noticeable your implants are. Dr. Farris prefers submuscular placement since it provides more implant coverage and is ideal for most patients, including thin women with minimal breast tissue.
Sizing Your Implants Appropriately
Every patient has different proportions. For the most natural results, you should base your implant size on what will look best on you.
When advising you on an implant size, Dr. Farris will consider your:
Body type
Weight and height
Chest dimensions
Skin elasticity and breast tissue
Lifestyle and physical activity levels
To help you make the right decision, Dr. Farris will give you implant sizers. They can be placed inside your bra and will let you see how different implant sizes will look against your body and under various clothing options.
Breast Augmentation With Fat Transfer
Since achieving natural results often means a more moderate increase in cup size, breast augmentation with fat transfer could also help you meet your cosmetic goals. Breast augmentation with fat transfer eliminates the need for breast implants. The procedure involves taking fat from other areas of your body using liposuction and injecting it into your breasts.
Common donor sites include the:
Since implants are not needed, you will not have any scars on your chest, further contributing to natural-looking results. The procedure can help you increase your breast volume by one to two cup sizes.
Breast augmentation with fat transfer is a great option for women who have unwanted fat in another area of their body and would like to achieve the additional body contouring benefits that occur when this fat is harvested by the liposuction procedure.
Contact Our Dallas Plastic Surgeon
Call 214-363-1073 to schedule a breast augmentation consultation with Dr. Farris. Farris Plastic Surgery serves patients in the Dallas, Texas area.